Our tips November 10, 2021
For a nature outing in calm waters, the Indre, a category 1 river, can be easily approached. Would you like a gentle ride on the water? On your oars, ready? Row!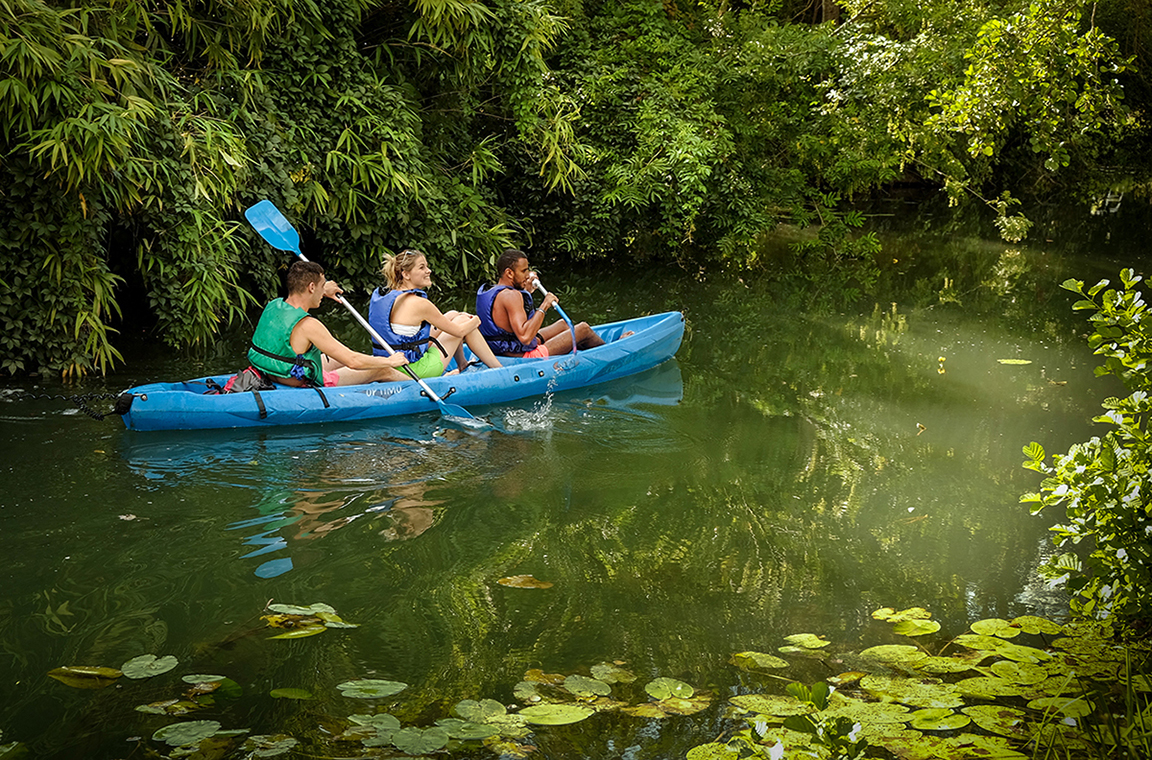 The launch is done close to the town center of Loches. Franck, from Cultu'Raid Concept, welcomes us with full energy and enthusiasm. After some explanations about the river and the basics of canoeing, we are in the water. Or rather, on the water, in complete autonomy!
The first ones paddles are reassuring: we are going upstream, and yet the efforts are gentle. Many houses line the start of the route. One can imagine the happiness of living with your feet in the water just a stone's throw from the city center.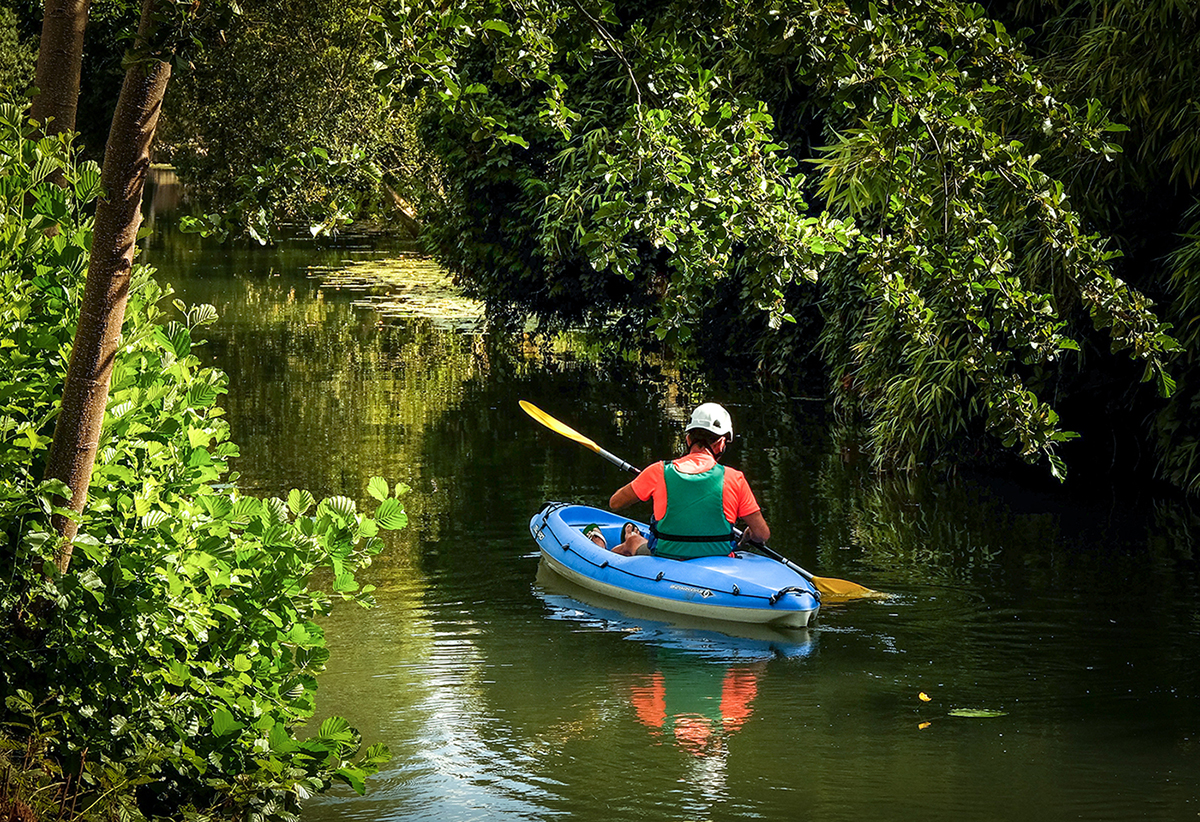 After a few minutes, we enter by the river in the Meadows of the Roy, Sensitive Natural Area. We quickly find ourselves in the middle of nature. The landscape takes on the air of Amazonia: if the river is obviously narrower than that of the longest river in the world, the sweet melody of birds and ambient silencethey transport us to distant exotic lands.
On this beautiful sunny day, the trees form a plant nave above our heads. We appreciate the shade that the canopy gives us. The freshness is accentuated when we have to leave the ship to cross the first obstacle: an enormous trunk stands in our way. What to do ? The whole family is mobilized and passes this ordeal with flying colors.
Shortly before the opening of the Beaulieu-les-Loches, it is necessary cross the pass in the old dam without weakening in the strokes of the paddle! For the less adventurous, it is possible to bypass the work of art by the bank. We're almost ready for Koh Lanta.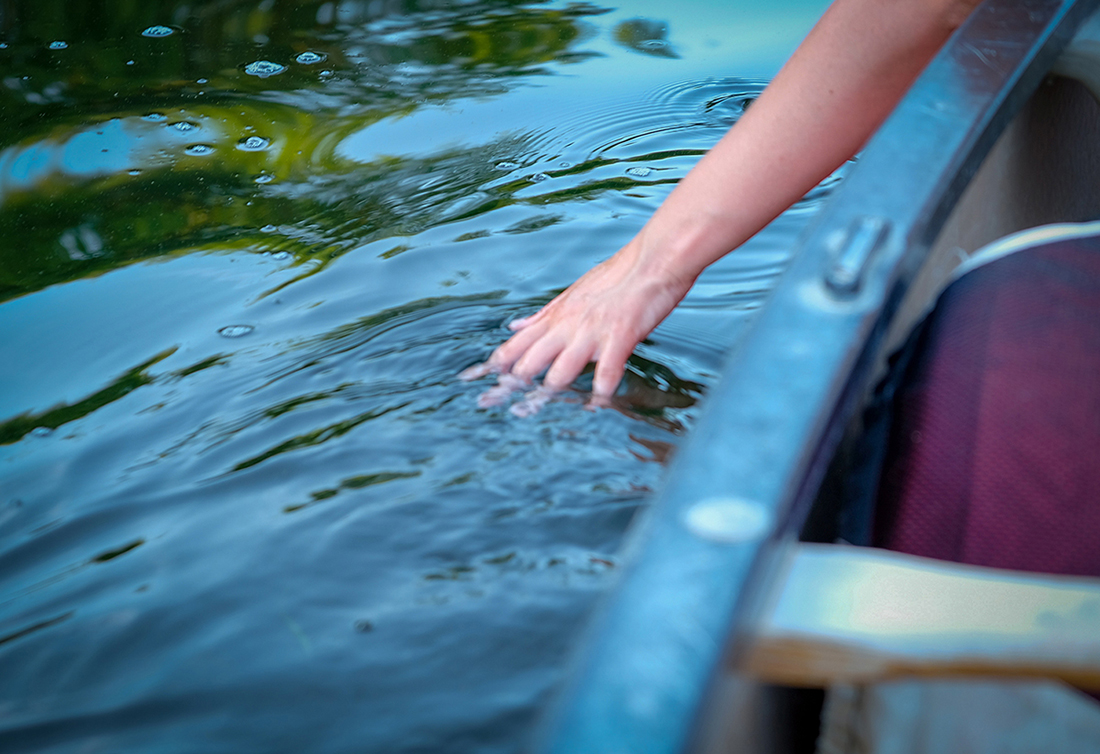 The river winds throughdense vegetation and offers us beautiful small beaches where we stop for a short break. We have deserved it! The ensuing sunbathing only entertains the children for a moment and we are already summoned to leave.
At the bend of a bend, pretty cows with their feet and magpies in the water watching us. Fortunately for us, our presence does not disturb them. The route continues until village of Saint-Jean Saint-Germain. A charming mill will reward you for your efforts. The weir which opposes us, it marks the hour of the way back. Carried by a light current, we are quickly back to Loches.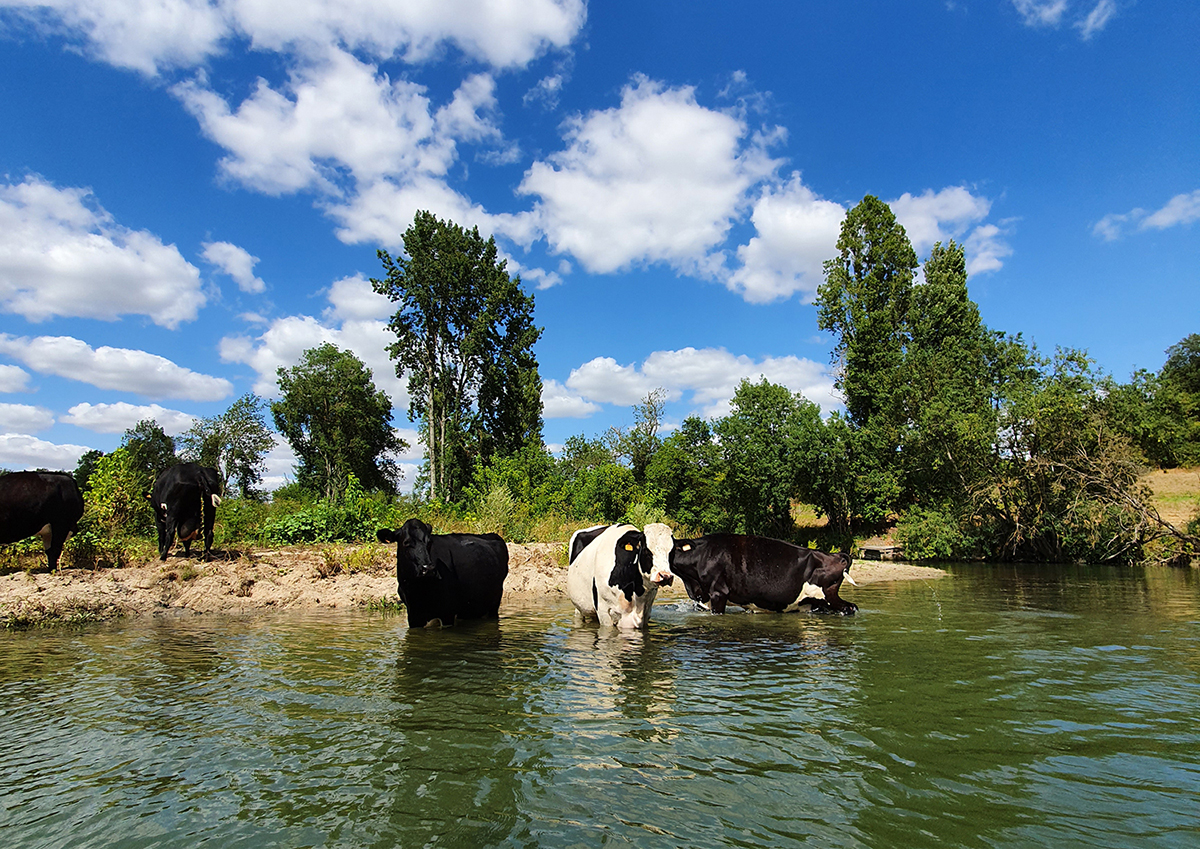 For nature lovers, the Couleurs Sauvages association organizes various nature outings in the Prairies du Roy, particularly by canoe. Accompanied by a member of the association, you will discover the flora and fauna specific to this space. A great option for combining leisure and learning.
Accessible from 7 years old - reservation at the Loches Touraine Châteaux de la Loire Tourist Office.