Our tips November 10, 2021
At the heart of a land of producers, the Loches market concentrates, every Wednesday and Saturday, the best artisans and local products to discover Touraine on the taste buds side. There are no less than 100 stalls which, along the streets and squares of the historic center of the royal city, present the local colors and flavors to compose your seasonal picnic, in a very short circuit.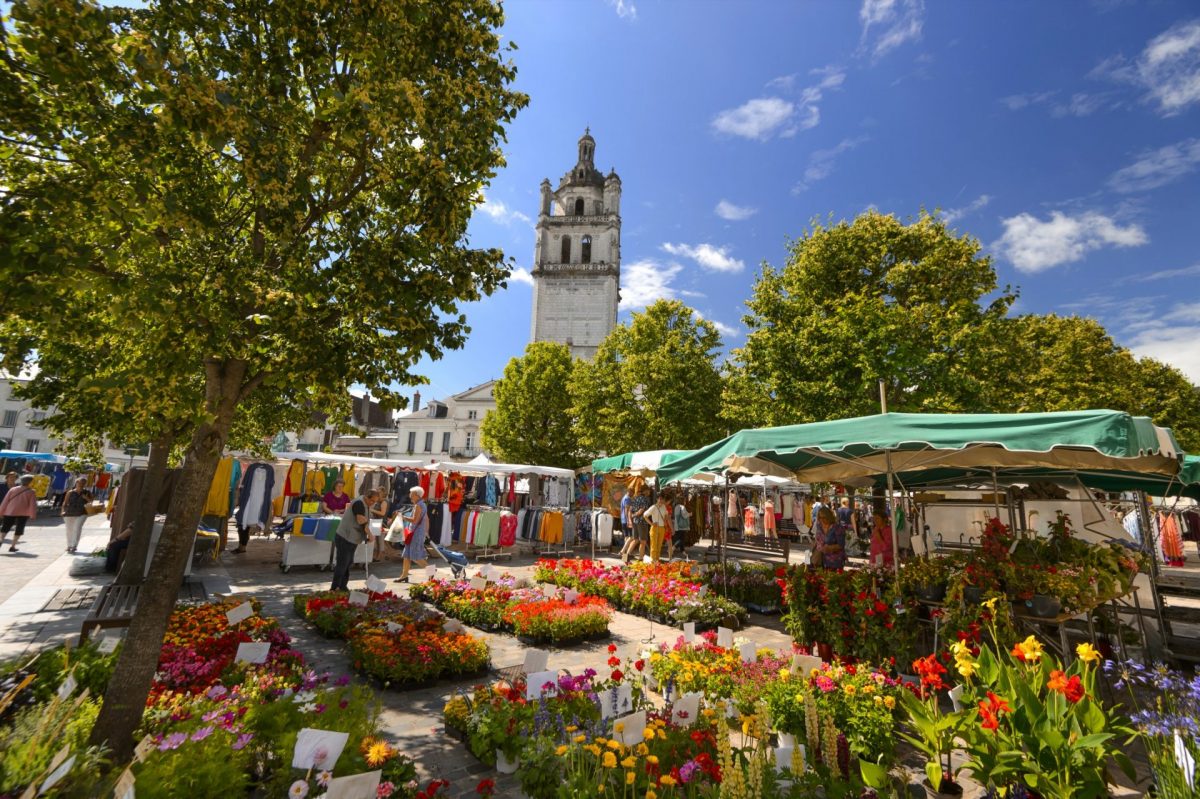 Le goat cheese, including the famous Sainte-Maure-de-Touraine is not the least, can be bought soft, off-dry, or dry, according to your taste! The goat does not have a monopoly on the offer, delicious productions at sheep's or cow's milk are also present. Vegetables and fruits, meats, eggs, organic bread, small groceries, herbs, everything is close at hand… eyes and nose! The market is the pleasure of all the senses.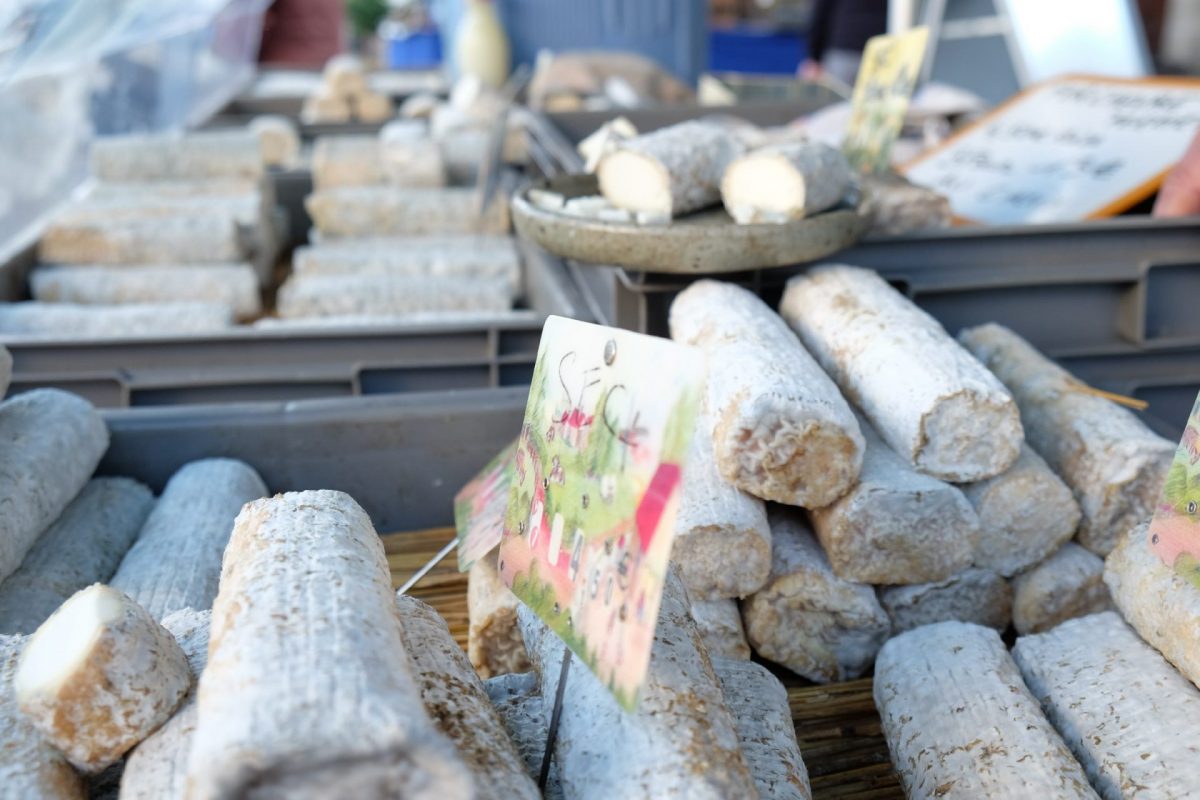 HERE THE KING IS PINK!
Did you know that in Touraine, we transform the Pink King into delicious IGP rillettes ? No macabre revolution, rest assured! It's a red label pig which bears the crown of high standards and agricultural quality. The Rillettes from Tours, if they are less known than their Sarthe cousins, are no less tasty! The recipe, carefully kept by the master pork butchers from Tours, can only include high quality ingredients. After 10 hours of cooking, the soft texture spreads harmoniously on your slice of bread. A delight!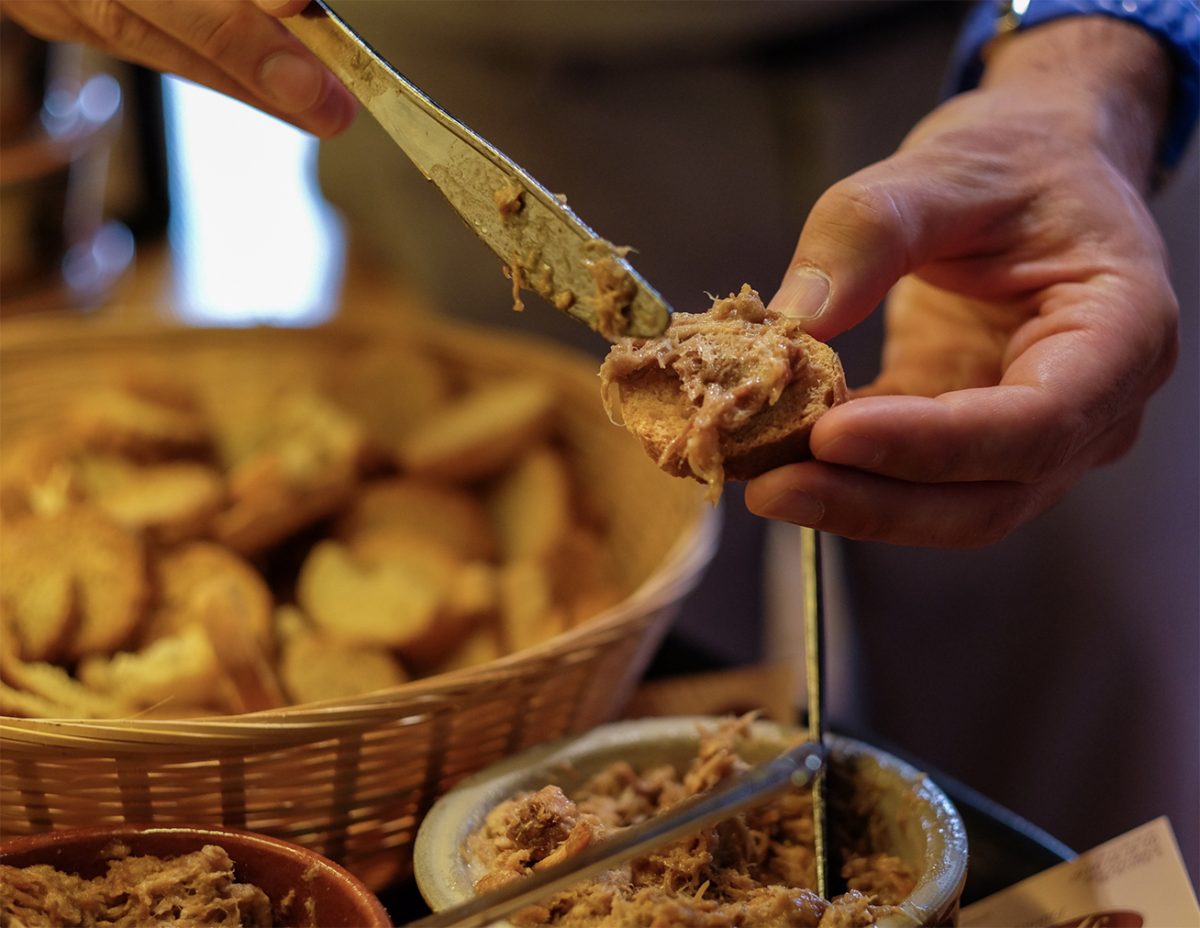 A TRADING CITY SINCE THE MIDDLE AGE
Loches, placed on the old trade route connecting in Paris withNorthern Spain, has always had a sense of hospitality and commerce. On market days, 130 downtown businesses also welcome you. In the windows of catering trades, are added the shops where to find the sweater or cap that was missing yesterday on the bike or souvenir who will accompany you for the rest of the trip!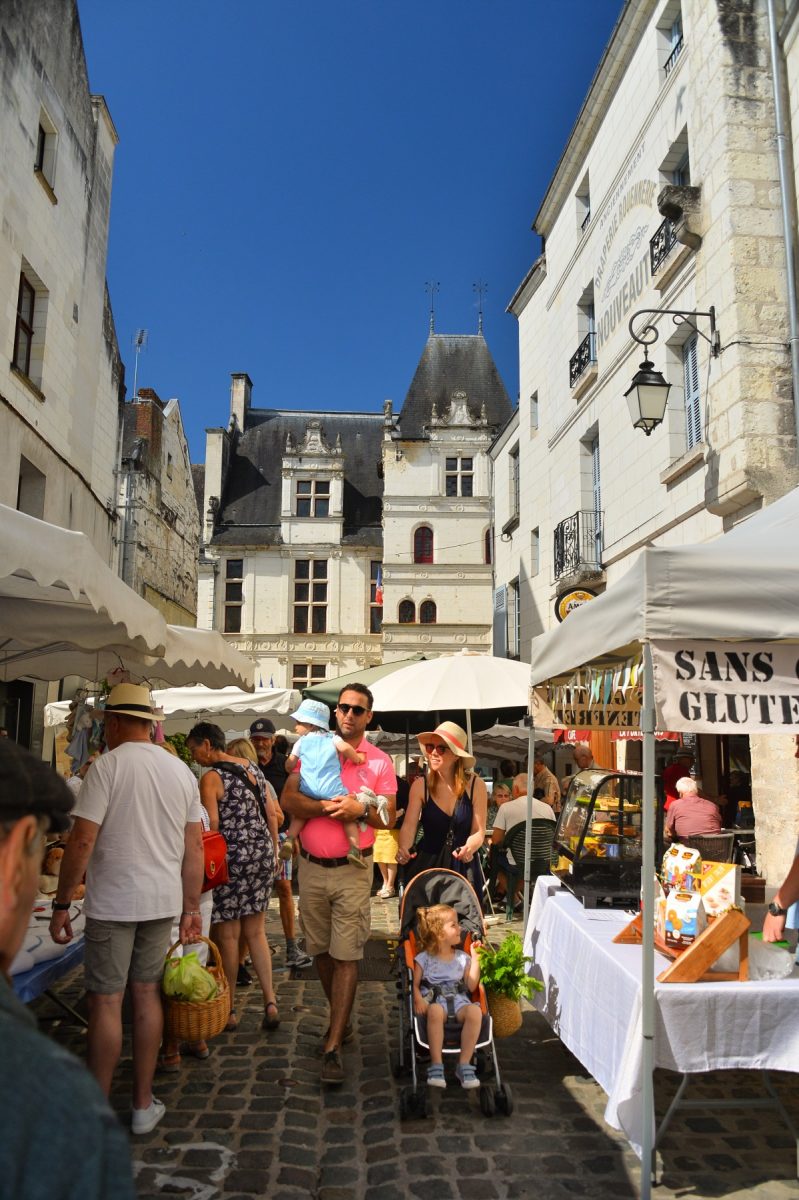 Tea, coffee or Loire wine?
Finally, no market tour worthy of the name can end without a drink or a coffee with friends on one of the terraces bars and restaurants swarmed in the heart of the city. Depending on whether you are an early riser or a late riser, you can opt for the hot drinks with crispy pastries or thediscovery of a wine from a producer from Touraineavailable in all colors! a friendly moment with friends essential for taking stock of everyone's purchases before taking the Indre à Vélo route again.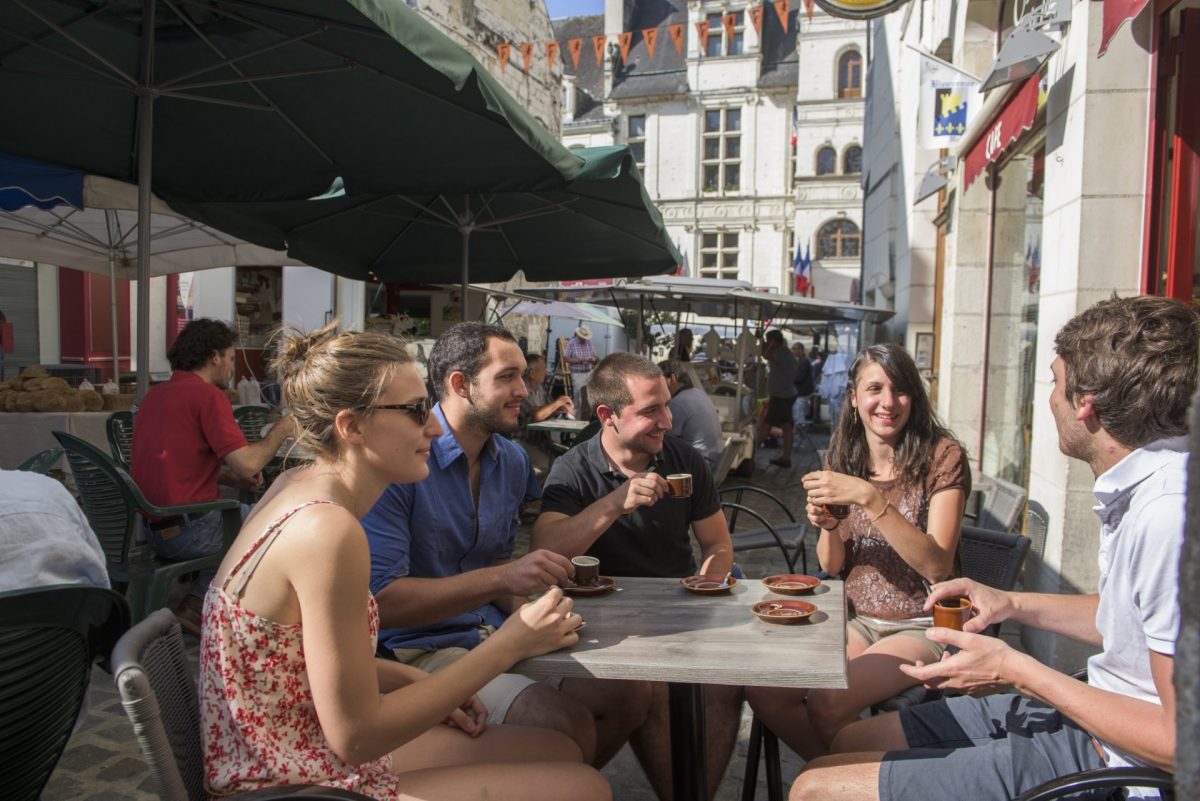 Market on Wednesdays and Saturdays from 8 a.m. to 13 p.m..