Cycling experiences November 10, 2021
What if, for an hour or two, you gave up the two-wheeler with pedals for an electric scooter? Trott'ecow, on the edge of the immense national forest of Loches, offers tailor-made walks all year round. Strong feeling and guaranteed pleasure!
To get there, you will have to leave the Indre à Vélo route for a few kilometers * to live this original experience.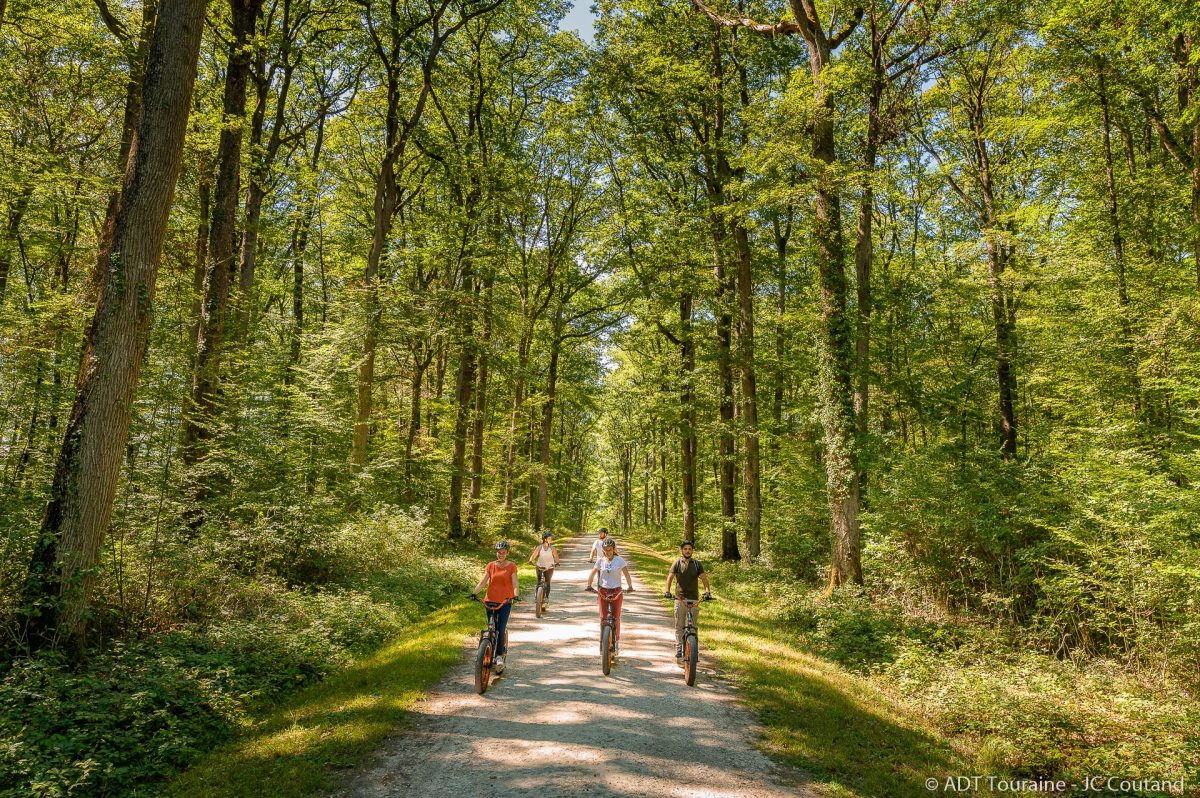 Safe and easy handling
The scooters run low to the ground at a maximum speed of 50 km / h. A quarter of an hour will suffice to receive the essential information for a safe ride and a confident handling of fiery cars. To truly enjoy the experience, opt for a 2 hour excursion. Marion will be your guide, no risk of getting lost, she knows the national forest of Loches like his pocket. Depending on your wishes, it will adapt the course for more or less uneven terrain.
Spinning downwind accompanied by birdsong
With 3.600 hectares, this state forest is a fantastic playground natural.
On the wide forest paths or on narrower paths allowed in the heart of plots of hundred-year-old oaks, from curves to bumps, the flora and fauna will discreetly watch you pass. Electric scooters hardly emit noise, a golden opportunity if you opt for a contemplative ride. Who knows, with a little luck you will come across a group of European deer or roe deer who will not have heard you arrive!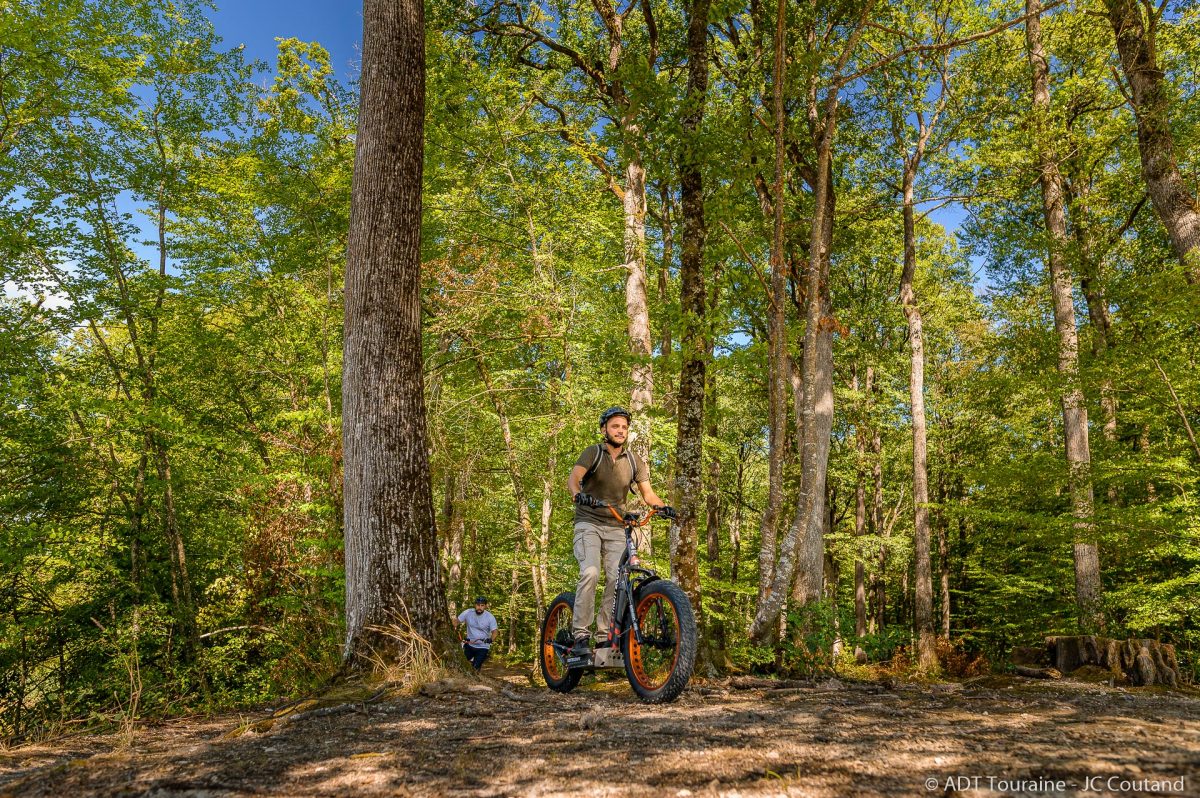 Sport and heritage
La Loches forest hosts many varieties of trees, pretty ponds and the vestiges of a monastic life. At the bend of a curve, you will see the delicate Romanesque chapel of Saint-Jean du Liget. The walk will then take you to the remains of the Charterhouse of Liget and Corroirie, medieval castle-monastery. Some straight lines may be tempting to to race and to have a little adrenaline rush. You will see, the two-hour excursion goes by very quickly!
On returning to the Voisinière farm, you can also opt for a gourmet break with farm produce, or spend the night in one of the furnished lodgings in the old farm buildings.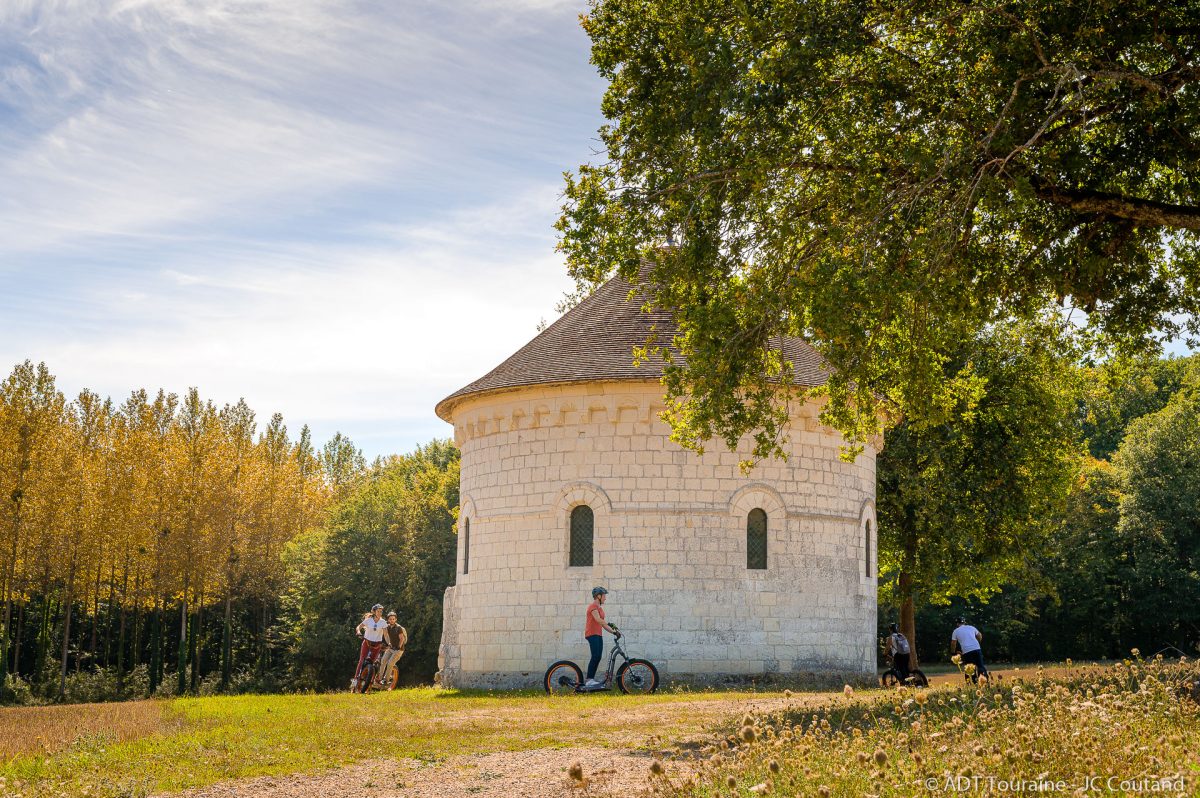 * Going south, after Beaulieu-lès-Loches, follow the D952 to the left as far as Sennevières (9 km). Going north, at the exit of Saint-Hippolyte, turn right at the cross direction Sennevières (6,5 km). Then, follow the signs to the Voisinière farm.